We Provide a customize base software development service in Dubai UAE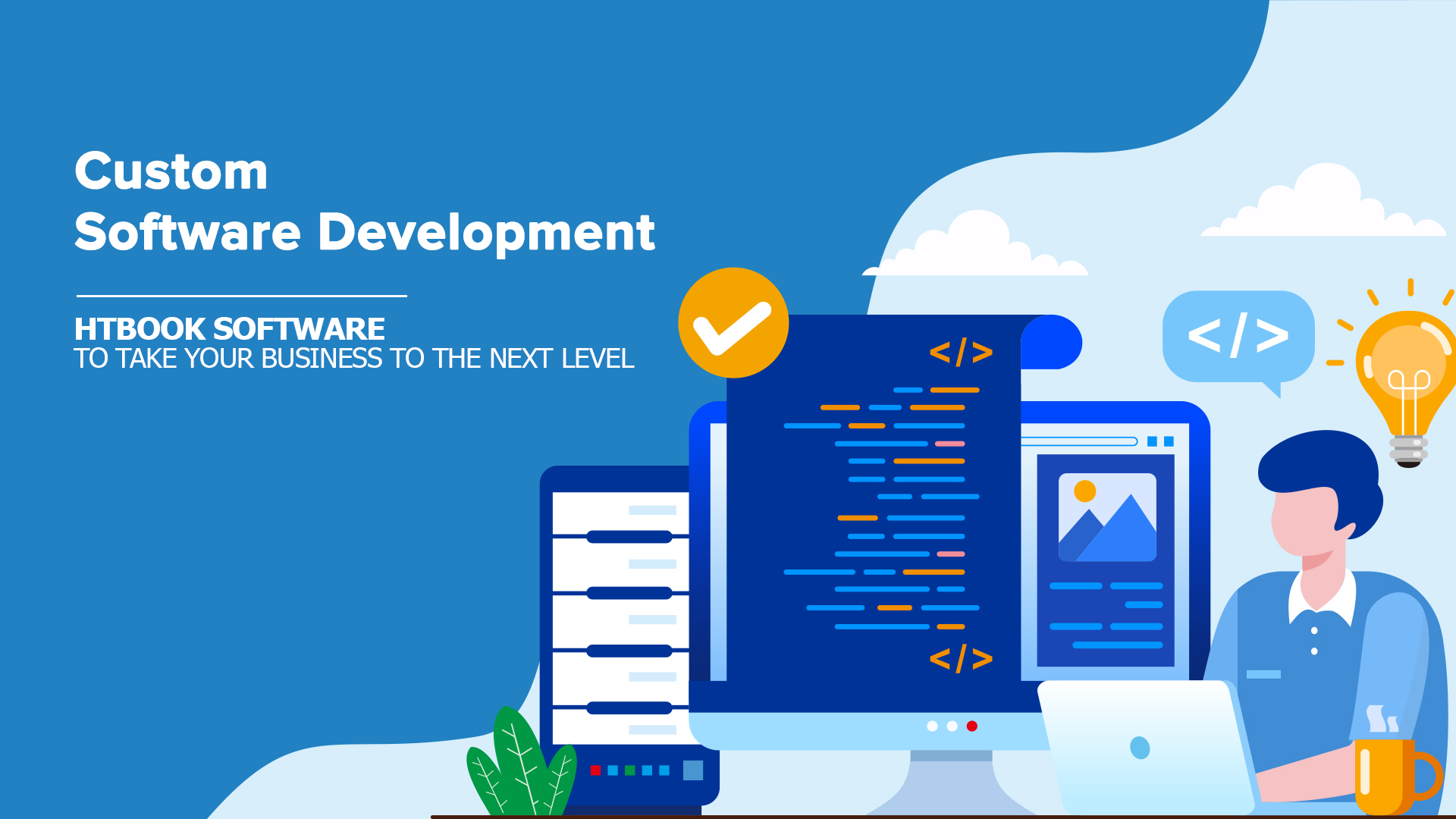 Our Custom Software Development service in Dubai and Sharjah, UAE, offers tailored software solutions designed to meet the unique needs and challenges of businesses across various industries. We specialize in creating bespoke software applications that empower businesses to streamline operations, enhance efficiency, and achieve their strategic goals.
Contact Us
24/7 Support Team
At HTBook, we develop unique solutions that meet customer needs and materially raise the company's value as a whole. Custom software must be effective, user-friendly, help promote the brand, and, most essential, be an accurate instrument for the assignment.
Custom Software Development in UAE
Our main expertise and business is custom software development. In an aim to meet client needs and achieve its goal of becoming a top software development company in Dubai, HTBook has built customized digital products and adopted cutting-edge technologies. As a result of this experience, HTBook has gained significant expertise in everything from coding best practices and culture development to the implementation of effective team management techniques. Leveraging contemporary processes and approaches is essential for predictability, transparency, and overall project success in the creation of software and mobile apps. We can assist you whether you need assistance with a software project, e-commerce development, or need creative solutions from a mobile app development firm. We are the preferred custom software development partner for companies in the UAE.
Benefits of developing custom software with HTBook:
Enhanced User Experience: As a custom software company, we keep the focus on our clients and their users. our custom software prioritizes intuitive interfaces and seamless interactions, resulting in better user satisfaction and engagement.
Unique Competitive Edge: Off the shelf software might meet some needs, but custom software sets you apart. With solutions that are unique to your business, you gain a competitive edge that can't be replicated.
Dedicated Support: With HTBook, you're never alone. Our dedicated support team is with you post-launch, ensuring your software operates flawlessly and evolves in tandem with your needs.
Streamlined Operations: Custom software can streamline your operations by automating processes and centralizing data. This efficiency boost translates into saved time, reduced errors, and increased productivity.
Our Custom Software Development Services: